IGN: Wadetronix

What Server You Are Applying For:
Minecraft Server

Your Age:
17


Average weekly playtime:
20+ hours


Little Something About Yourself:
not much to know, play games, have no social life.

Do you know any of the current Staff members? If so who?
Pete_


Why Should We Pick You To Be A Member Of The Staff Team?(50+ words)
so far I'm the most active player in the minecraft server,I am friendly and have prior experience on multiple minecraft servers with staff roles and I know how to manage most players as a result. I'm able to be strict but also act reasonably.

What Can You Bring To The Empire Gaming Staff Team?(100+ words)
I can bring a strong reliable staff member that enforces rules throughout the empire gaming player base to build a welcoming community within the minecraft server. I have prior experience as staff within various minecraft servers so as a result I can share experiences both good and bad to help better the quality of the server. I have worked with the faction plugins and faction servers before so I understand what goes well and what doesn't when it comes to these types of servers. and overall I can bring a dedicated staff member ready to help better the minecraft server as a whole and build a healthy community of players

How Long Have You Been In The Community?
like a day after Pete_ joined the minecraft server, I did


Have You Ever Been Banned From A Server Before (Server, Reason)?
Not that I know of


Do You Have Any Past Moderator Experience (Server, Game, Role)?
Co-owner of another minecraft server averaging 15-20 people
Most active admin and player of another server
been 'admin' on 2-4 other mc servers where I didn't really do much

What Time Zone Are You In?
New Zealand

Scenario #1 - You are in a channel with two people sorting out a situation, the two people break out into an argument about how the other is in the wrong. What do you do?
try to verbally calm them down, if that doesnt work seperate them to different TS channels (if its within my ability) and deal with them seperately

Scenario #2 - Someone has been reported of hacking, you think they're potentially hacking but aren't 100%. What do you do?
Keep a wary eye on them, and don't act until I'm certain that they are hacking

Scenario #3- A Player starts abusing another member of the community after a joke gets out of hand what would you do next?
Warn them to stop/kick them. mute/temp ban if needed

Scenario #4- A Player starts to become abusive with you after you have made a decision that you are unsure of due to insufficient facts from another player. What do you do?
tell the player to stop abusing staff, reassess the situation, here their side of the story and act accordingly.





Posts

: 1


Join date

: 2016-01-16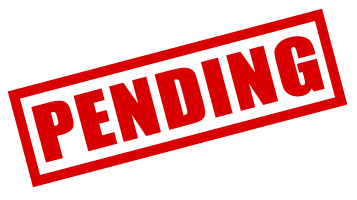 Last edited by MrDripselz on Sat Jan 30, 2016 10:15 pm; edited 1 time in total (Reason for editing : Changed to pending due to rework of minecraft server.)





Posts

: 12


Join date

: 2015-12-16


Age

: 22


Location

: Perth